The President of the Republic, Joseph Kabila Kabange, the very one who, in creating Congo Airways, had assigned to it the objective of transporting the Congolese in a dignified way, with the perfume that the national company was acclaimed by the Association of African Airlines (AFRAA) "Best Company of the Year 2017", thanks to the best performance achieved, did not stop to congratulate the executives and agents.
From today 4 December 2018, Congo Airways launches the line Kinshasa-Douala-Cotonou. And this to allow Congolese and those who chose the DRC as their second homeland, to travel in good conditions and to be saved to spend overnight in distant countries
At the headquarters of the national airline, Congo Airways, the general manager of this company, Désiré Balaziré gathered the press to deliver an important message. It was in the presence of the executives and agents of the national carrier.
This message is based on three points. The first, to believe it, is the message of congratulation that the President of the Republic, Joseph Kabila Kabange addressed towards all the agents and executives of Congo Airways for the performances that they realized during the year 2017 and which made the company an award-winning company best-in-class award for the African Airlines Association (AFRA) which is the Association of African Air Carriers.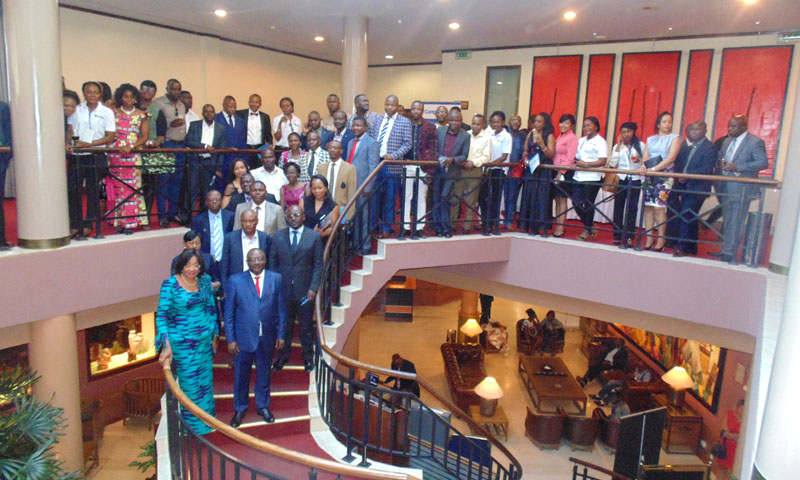 "The Head of State is very happy and he encourages us, because when he decided to create this company, it was to transport the Congolese in a dignified way and he found that the company works according to the specifications of the charges he had established, "said the manager Désiré Balaziré, who did not fail to add that the added value for this award, it is to testify in the eyes of all that the company has achieved, but also encourage all workers to continue to achieve great performance.
The second message given by the Director-General is the fact that at the AFRA General Assembly which brought together more than four hundred and fifty delegates from the different aviation industries based in Africa and Europe, Congo Airways was elected by his peers as the first vice-president of this association at the African level...
For a direct flight Kinshasa-Douala-Cotonou
Thirdly, Mr Désiré Balaziré announced the launch today of the Kinshasa-Douala-Cotonou line. In the meantime, Congo Airways is working to quickly reach Bangui and Bujumbura, also Abidjan…
---
(CKS/Yes)