Several hundreds of militants of the parties and political regroupings of the FCC move towards the Cohydro place, on the boulevard Jason Sendwe, in the township of Kasa-Vubu, in Kinshasa. They gather in this place before going to the Palais du Peuple, seat of the Parliament, to hand a memorandum. Demonstrators on the spot stress songs to the glory of the moral authority of the FCC, the former president Joseph Kabila.
Initiated at the beginning to support the institutions, this march is organized to require the respect of the Constitution. That, after the presidential orders signed last Friday July 17, without the counter-signature of the Prime Minister, Sylvestre Ilunga Ilunkamba, member of FCC platform of Joseph Kabila. These orders were countersigned by its temporary, the Deputy Prime Minister, Minister in charge of Interior and Security, Gilbert Kankonde.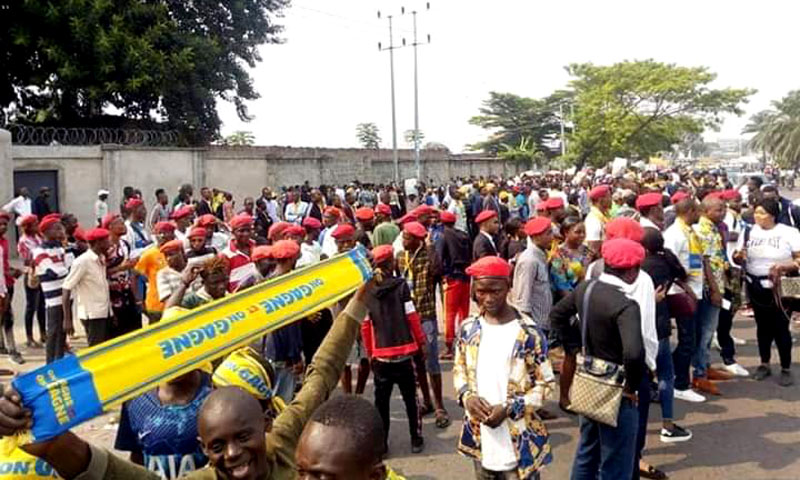 For the FCC, these orders breached the Constitution of the Republic. "It appears that the programming intention to breach the provisions of articles 79 and 92 of the constitution was manifest", denounced FCC in a declaration read on Tuesday July 21. This platform points out that "these orders were neither proposed by the government, nor by the General meeting of the higher Council of the magistrature according to case, even less deliberated in the Council of Ministers, such as the provisions of articles 81 and 82 of the prescribe constitution, as well as article 7 of the organic law of 5 August 2008 concerning the organization and functioning of the higher council of the magistrature"
Corneille Kinsala N'soki
---
(CKS/PKF)