Among personalities which spoke assembled, one finds Claude Nyamugabo, congolese former minister responsible of Environment and durable Development. This congolese official said "frightened" after having followed the TF1 report broadcasted during the 20 hours news broadcast on November 19.
The presenter as well as the journalist who was on the ground in Rwanda repeated at least three times that one can find gorillas of mountain only in Rwanda. Claude Nyamugabo points out that the parks of reference of the gorillas of mountain are Virunga and Kahuzi-Biega.
On Twitter, the lie of TF1 astonishes "Please, correct it and do not persevere in the error". Here is, maybe, the polite formula used by the congolese former ambassador in France, Christian Atoki Ileka to ask TF1 to correct "the error" contained in this report. But for others congolese, it is not a question of an error. Some think that these French media would be corrupted by Rwanda.
According to John Katumba, president of the Consortium of the tourist operators in Democratic Republic of Congo, Rwanda assembles its tourism on lie." The marking team of Rwandan tourism assembles their tourism compared to the lie on the DRC, it is what we are condemning there …"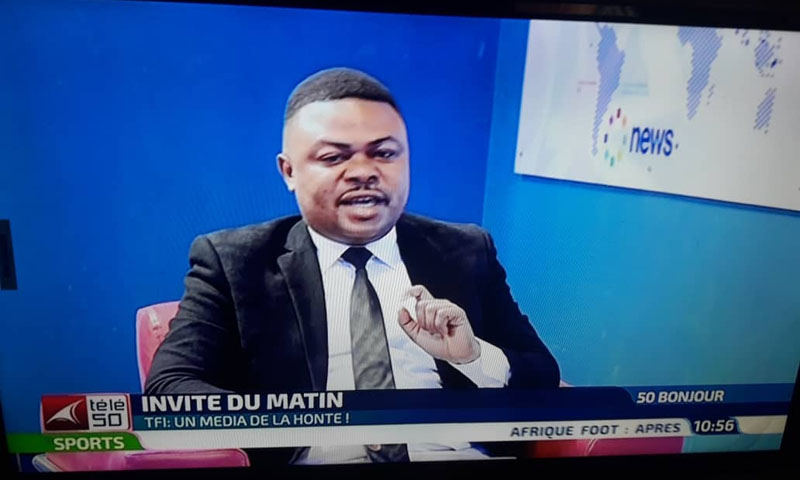 Invited during the morning section of the Tele 50 channel this Monday November 23, 2020 in Kinshasa, this tourist operator thinks that the serious assertions made by these journalists of TF1 resemble saying that the Effel Tower is in Belgium.
John Katumba explains that gorillas of mountain are an congolese exclusiveness. And a handle of individuals of this species which are in Rwanda or in Uganda, are them because of the cracklings of balls. They fled the insecurity in DRC.
And each time that a baby gorilla born in this Rwandan park, it is the congolese Institute for the nature conservation (ICCN) which goes to Rwanda to give names to these gorilla babies…
"If one leaves things like that, one day one will listen to Rwanda to say to us that Okapis are Rwandan and Bonobos are Rwandan too. And they can also say that the Congo River, one can visit it starting from Rwanda ", John Katumba declared.
And on Twitter, November 22, the very dynamic American ambassador in DRC, Mike Hammer asked TF1:"To correct it immediately". That, by thus publishing photographs where it is with gorillas of mountain and plains into the National park of Virunga in which these primates are not sequestered besides as in Rwanda. The ambassador of the European Union in DRC, Jean-Marc Châtaigner, speaks about "incomprehensible Error"
Corneille Kinsala N'soki
---
(CKS/Yes)